SAP BW/4HANA Consultant | Data Warehouse Cloud | Inspired by data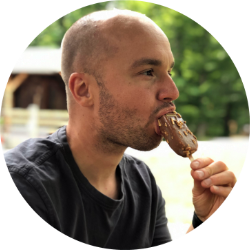 My name is Tobias Meyer. I am a Senior SAP Business Intelligence Consultant @ Windhoff Group GmbH, Gescher. I graduated with a diploma in business informatics from Hochschule Wismar University of Applied Sciences Technology Business and Design.
I am an SAP Business Warehouse Architect and Developer. I developed different ABAP solutions like an automated test framework for SAP Business Warehouse, a tool for automated reporting with Analysis Office in Microsoft .Net, and published in fall 2016 a book about Have a look at my bookAnalysis for Office. I was also responsible for several projects as a team lead and I share my knowledge with my colleagues and the SAP Community. I blog about SAP BW/4HANA, Data Warehouse Cloud and other SAP-related topics under Blog about SAP BW/4HANA, Data Warehouse Cloud, and other SAP-related topics.https://www.reyemsaibot.com since 2014. You find several of my open source projects in my Visit my GitHub repository to see my workGitHub repository, where I share my solutions and work actively on other projects in my spare time.